Private Napali Cliff Top & Waimea Canyon Hike
Kauaʻi Cliff & Waimea Canyon Hike: Difficult Trail with Stunning Views
Waimea Canyon Hike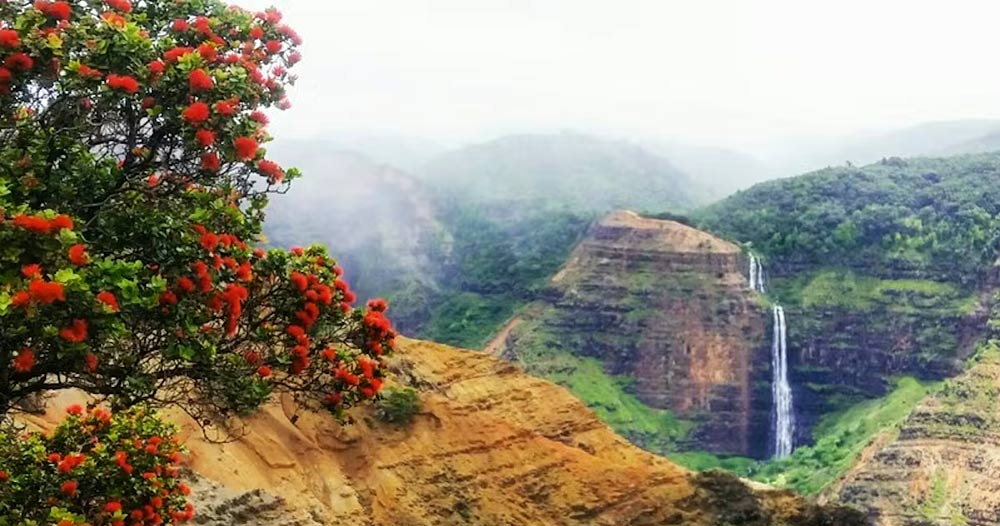 Kauai Pali Coastline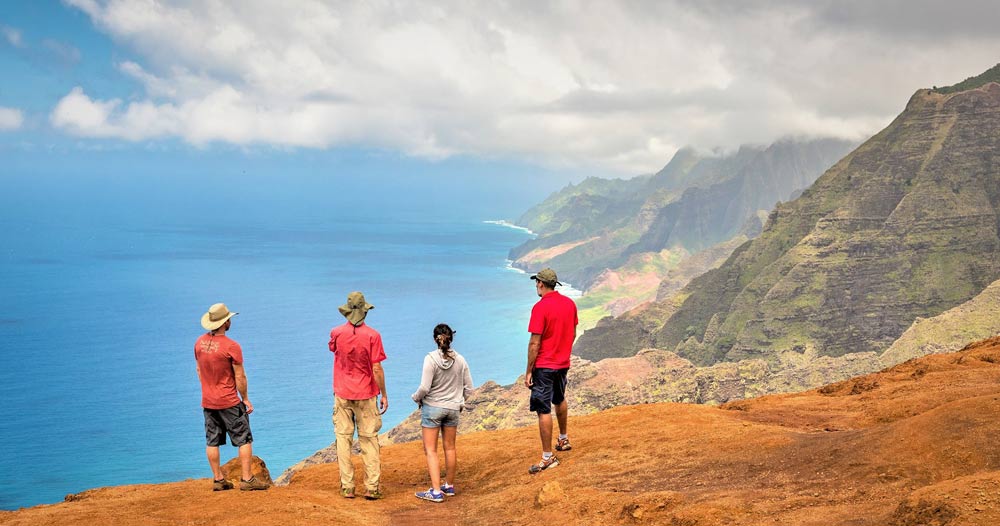 Waimea Canyon Visit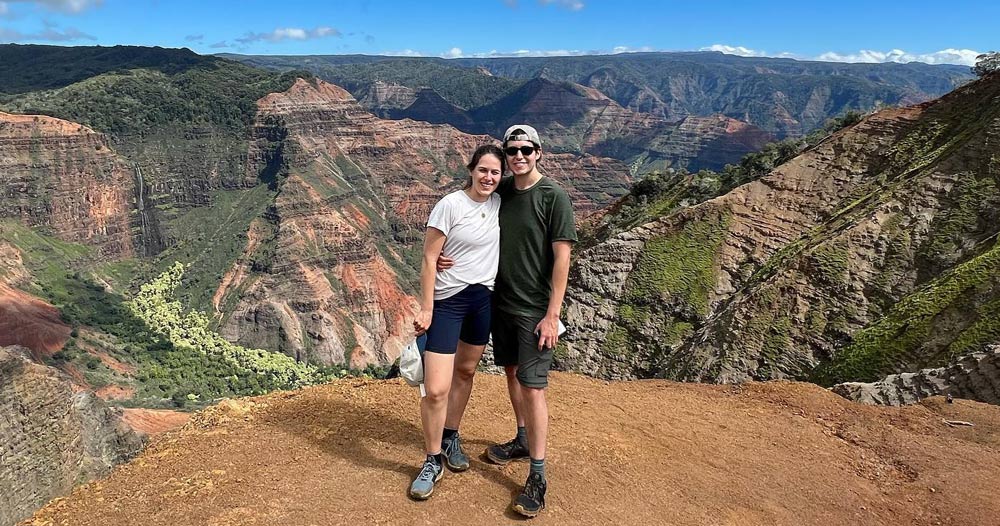 Many Incredible Views
Plenty of Photo Opps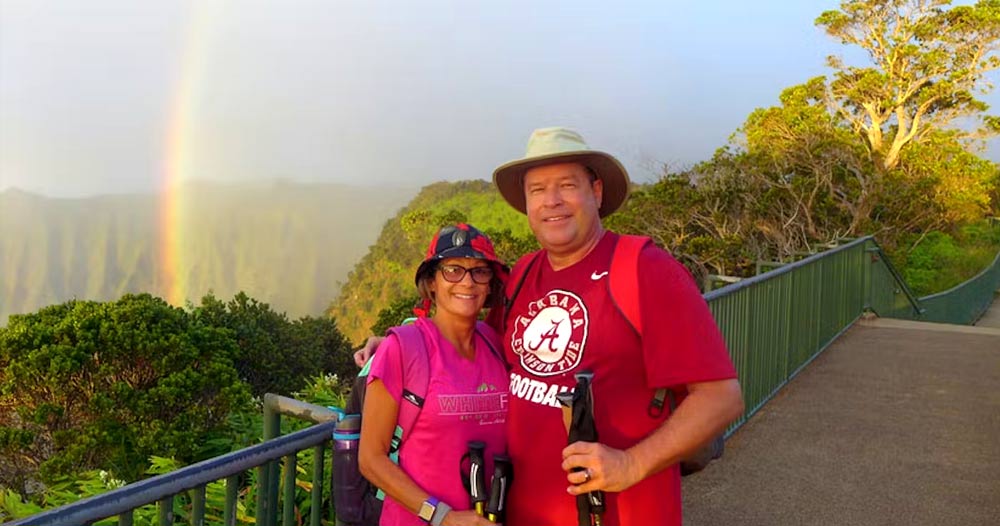 May come across local wildlife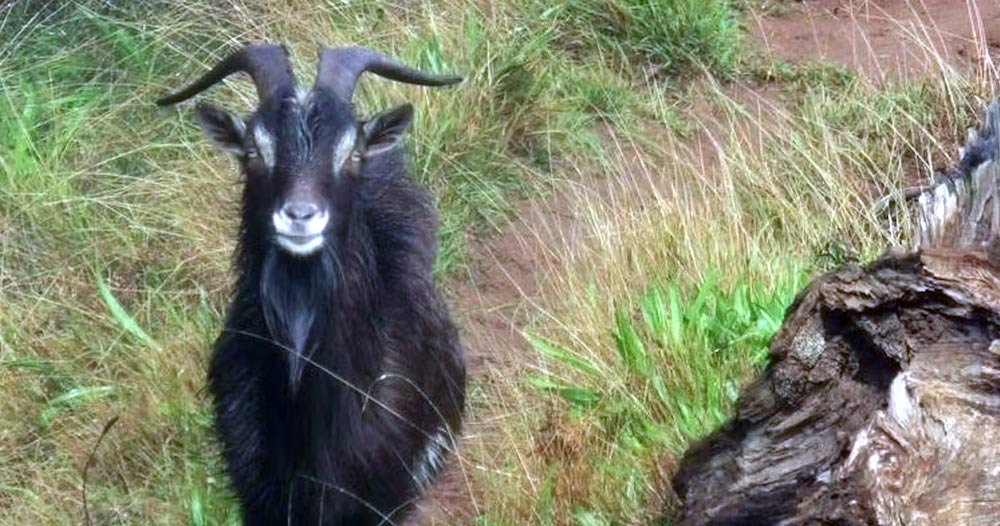 Overview
Difficulty: Moderate/Difficult
Experience breathtaking views of the Nāpali Coast and/or Waimea Canyon on our six to seven hour cliff top hike, accessible only by foot.
Highlights:
Experience the Nāpali Coast from a unique vantage point on the Waimea
Canyon hiking trail thousands of feet above the ocean.
Along the way, enjoy bonus stops at 2-3 amazing viewpoints of Waimea Canyon, including the cascading 800-foot Waipo'o Falls.
Your guided tour of Koke'e and Waimea Canyon State Parks provides an in-depth look at these incredible natural wonders.
And don't miss the chance to savor a scenic picnic lunch spot of a lifetime
Activity Times:
Every hour from 6am to 2pm
Activity Duration:
7 Hours
Upgrade Options:
No upgrades available
Tour Schedule
Difficulty: Moderate/Difficult
Duration: 6-7 hours
Distance: 2.5 - 8.5 (round-trip)
Elevation Gain: 800-1,600ft
Videos
Napali Coast Cliff Top Hike
Description
This six- to seven-hour hike along the Nāpali Coast and/or Waimea Canyon cliff top is a challenging and muddy journey, but the sweeping views of the canyon and coast are well worth the effort. The unique vantage points accessible only from the cliff top ridges of Kōkeʻe State Park will leave you in awe.
The tour begins with a comfortable coach ride that showcases the transition in vegetation and climate as you move into the "rain shadow" of the island's leeward side. Along the way, you will learn about the history of Hanapēpē and Waimea, two agricultural towns.
The tour then winds along the cliff trail of Waimea Canyon and up to the North Shore, 4,000 feet (1,220 m) above the Nāpali Coast. Spectacular overlooks of Waimea Canyon, including one with an 800-foot view of Waipo'o Falls, will be visited before beginning the ridge hike from either Kōkeʻe State Park or Waimea Canyon SP, depending on local conditions.
Lunch will be enjoyed at either the charmingly rustic Kōkeʻe Lodge or a picnic spot, depending on your preference.
Know before you book:
To join this activity, it is necessary to have a reasonable level of fitness and the ability to hike up to 8 miles.
Additionally, you should be comfortable walking on unpaved, uneven, steep, and potentially muddy terrain. It is not advisable to participate in this activity if you have a heart condition, are pregnant, or have an extreme fear of heights.
The local temperature can be 10-20 degrees colder than at sea level, especially with wind chill. Therefore, it is recommended to wear layered clothing and comfortable, closed-toe walking shoes.