This activity is located on:
Kauai
Na Pali Coast Snorkel & Scenic Tour
Power Catamaran Tours offer a comfortable alternative to our physically demanding Zodiac Raft Tours, ideal for those who desire to witness the stunning Na Pali Coast without exerting themselves.
Hope on board the Na Pali Explorer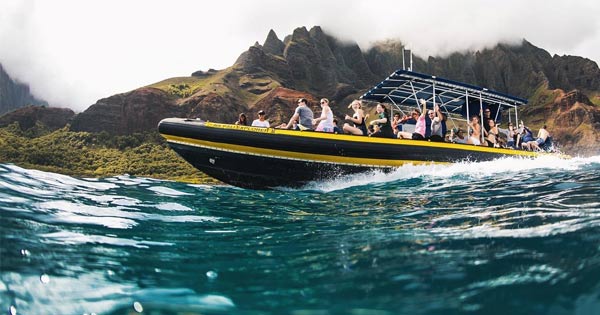 We often spot Dolphins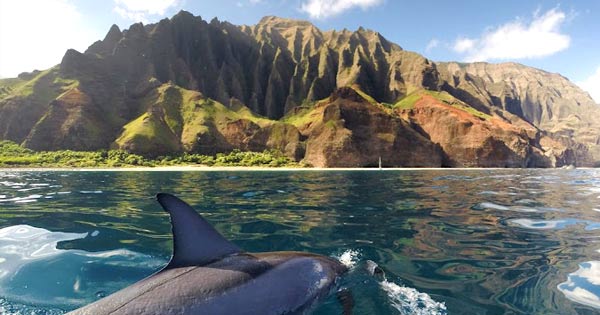 Snorkel the blue waters of Na Pali Kauia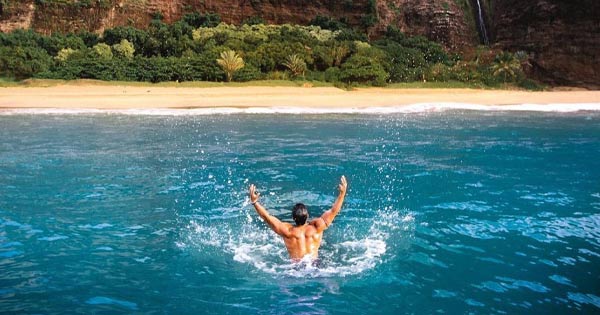 Explore the Na Pali Coastline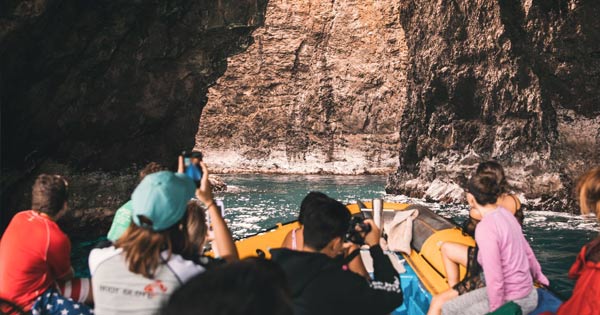 Explore some Caves along the way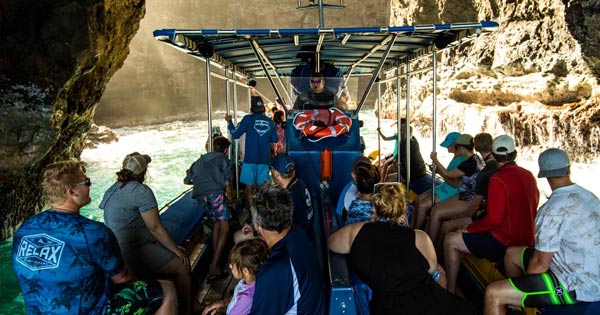 The Wet Kiss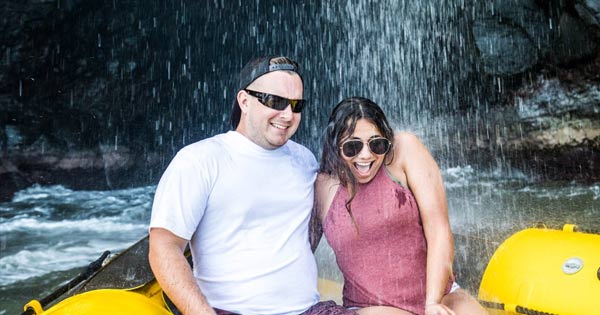 Overview
Come aboard the "Auli'i," our power catamaran that provides a smooth ride while sailing through the waves at high speeds. It offers excellent stability, making it a great option for our customers. Notable features of the vessel include bench seating, a mesh shade to shield from the sun, on-board restrooms, a front viewing deck, and an inflatable waterslide for added fun.
Highlights:
2 Full sized bathrooms
Cushioned seats
Fresh Water Shower
Canopy for shade
Smoother ride
Activity Duration:
4 Hours
Upgrade Options:
No upgrades available
Tour Schedule
Check-In:
12:15pm at Kikiaola Boat Harbor
Departing:
12:45pm Na Pali Coast Power Catamaran tour
Snorkeling Approx:
2:15pm Snorkeling the Kauai coastline
Return:
4:45pm Return to the harbor
Our Captains are highly qualified with Coast Guard certification and adhere to a rigorous safety protocol. They possess over two decades of experience and possess unparalleled expertise of the Na Pali Coast, which includes identifying the most optimal boating routes to ensure that our passengers enjoy the best views of the Na Pali sights.
Videos
Napali Explorer Coastline Snorkel
Description
Join us for our Na Pali Coast Power Catamaran tour departing at 12:45 pm, with a check-in at 12:15 pm at Kikiaola Boat Harbor. During the journey to the Na Pali Coast, you will have the opportunity to witness Hawaii's stunning marine wildlife, such as dolphins, sea turtles, and, during the appropriate season, Humpback Whales.
Upon arriving at the coastline, our skilled captains will navigate you up close to waterfalls and sea caves nestled at the foot of Kauai's 3,500 ft tall sea cliffs. Our guides will share the remarkable history of the Na Pali Coast, making stops at the best photo spots to capture this once-in-a-lifetime experience.
We will return to the harbor by 4:45 PM, and we provide drinks and light snacks for your enjoyment throughout the tour.
For those seeking a more leisurely experience of the Na Pali Coast, our Scenic Power Catamaran Tour is the perfect choice, with no physically demanding aspects like our Zodiac Raft Tour.
Our vessel, "Marina A," is the fastest "large scale" catamaran departing from Kikiaola Boat Harbor, the nearest harbor to the Na Pali Coast. With 48 feet in length and four monstrous Yamaha engines, the vessel boasts 1,000 horsepower and cruising speeds of 30 knots.
On board, guests will find two full-sized restrooms, a fresh water shower, padded seats with handlebars, a shade canopy, a front bow viewing deck, and an exceptional crew of Kaua'i's best captains.
Know before you book:
For reasons of safety and liability, individuals meeting the following conditions will not be permitted to participate in the tour:
Pregnant Women
A history of chronic back/neck conditions
A History of hip a replacement
Had a major surgery within the past 12 months