This activity is located on:
Kauai
Kauai Waterfall Triple Trail Expedition (Swimming Optional)
Our commitment to upholding high standards of quality and service is the reason why guests continue to choose our Hawaii tours year after year.
Enjoy a Kauai Waterfall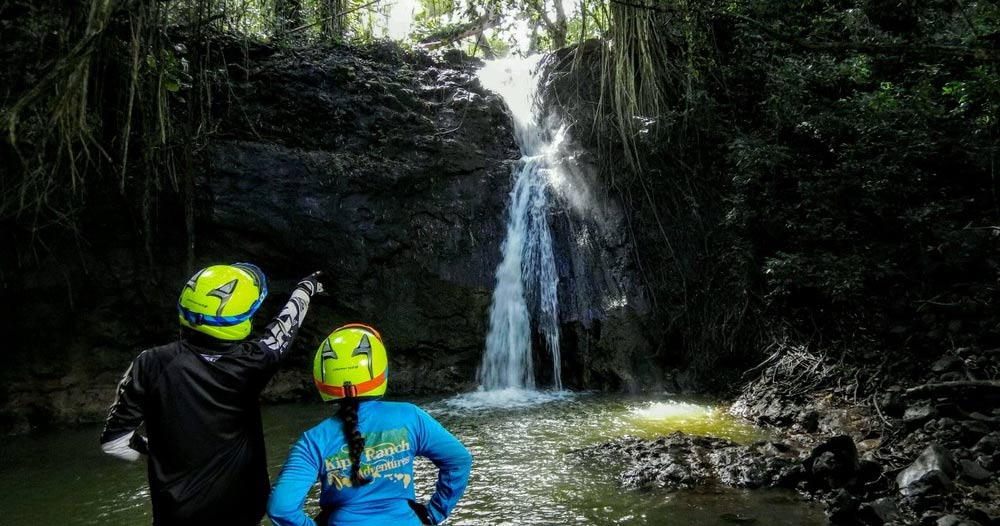 Da Wheels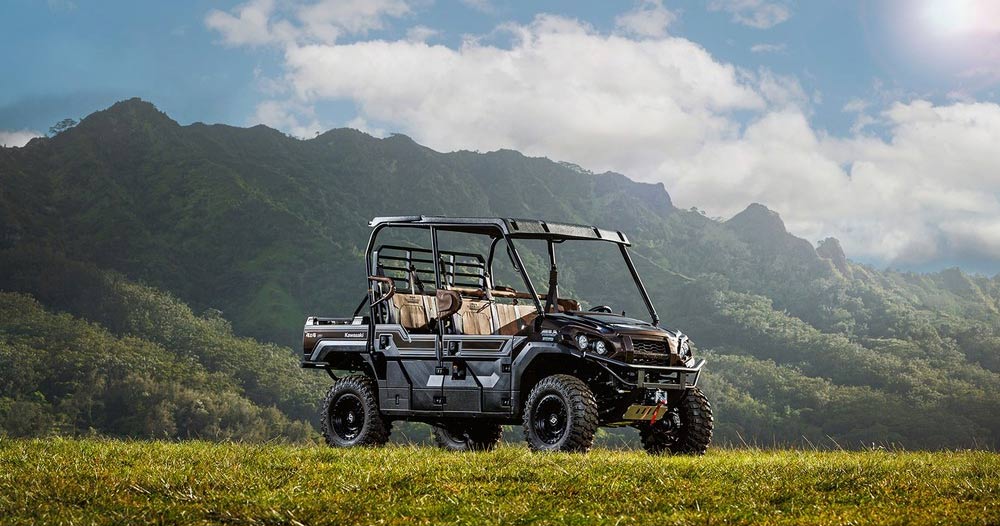 You like go fast? (Platinum Mule Pro-FXT)
Take in the country side
Overview
Please be aware that the status of waterfalls and streams is dependent on weather conditions. Heavy rainfall can make swimming unsafe, while droughts can significantly reduce water flow.
Highlights:
Swim at a Tropical Waterfall (Seasonal)
Knowledgeable Guides
Trail Driving Instruction & Practice
Light locally made snack
Top-of-the-line Kawasaki off road vehicles
Short Hike to Private Waterfall and Bamboo Grove
Discover Hollywood & Blockbuster Movie Locations
Helmets and goggles provided
Activity Times:
8:00 AM
8:45 AM
1:30 PM
2:15 PM
Activity Duration:
3.5 Hours
Upgrade Options:
Solo Driver Teryx ($374)
Platinum Mule Pro-FXT ($624)
Tour Schedule
Our tour offers longer riding times compared to other options and covers all three trail systems in Kipu Ranch. You'll have the chance to see several movie locations for great photo and video opportunities. Additionally, we provide access to a private waterfall where guests can enjoy a moderate hike of approximately 75 meters down and back up. For those who prefer a shorter hike, the waterfall can also be viewed from the top.
Videos
Kipu Ranch Adventures
Description
Kipu Ranch Adventures Waterfall Triple Trail Expedition holds nothing back. Here you'll find well-maintained top of the line ultra-smooth suspension vehicles. At nearly double the mileage of our signature tour; we look forward to showing you top quality adventure touring at its finest. A well thought out and crafted route is where great expeditions begin; we have mapped out just that. Traversing the best open view, mountain, and jungle sections of all three of our trail systems combined into one epic trip.
Experience first-class tropical 4×4 off-road adventure aboard our well maintained Kawasaki TERYX4 or our Kawasaki PLATINUM MULE PRO-FXT Ranch Edition with room for the whole family.
Our experienced guides will lead you through our expansive 3,000-acre trail system on a working cattle ranch, which is full of breathtaking scenery, blockbuster movie hits, cultural history, and Hawaiian legends. You will navigate your own vehicle throughout the different trails and obstacles to our private waterfall, bamboo jungles, and much more! All vehicle features and terrain obstacles are exciting enough to challenge and thrill beginners to intermediate levels of off-road enthusiasts. Spend a few hours with us and see why we've been recognized as "Best Tour Company in Hawaii" by USA Today.
This is also a swimming tour, so be sure to pack towels and wear a swimsuit under your riding clothes. We provide helmets, goggles, bandanas, and a light snack. Closed-toe footwear will be required while swimming. We recommend reef-safe sunscreen and natural locally made insect repellent as well.
Know before you book:
A valid driver's license is required for all drivers.
A credit card must be provided as a deposit until the vehicle is returned.
Closed-toe shoes must be worn on all tours.
Guests are advised to bring a water bottle; a water refill station is available at check-in.
Cameras are allowed but must be in a protective case that safeguards against dust, mud, and water (drones are not permitted).
Use of reef-safe sunscreen is mandatory.
Due to weather conditions, guests may get dusty or muddy, and therefore, we recommend wearing dark clothing or clothes that are not susceptible to stains from Kauai's red dirt.
We suggest wearing a long-sleeved top and long pants instead of using bug spray. If using bug spray, we recommend using an all-natural, locally made product.
Valuable items are not recommended on the tour.